I am joining WBFC #24 using this main personal blog of mine. You can see my GFC widget in my sidebar and connect with me using your Google account there. Check out my Twitter Account and follow me too. And don't forget to LIKE my Facebook Page. Leave a comment so that I'll know you did it.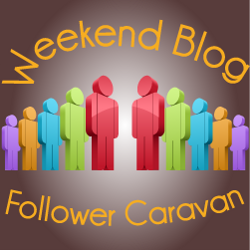 Here are the following tasks:
1. Make a blog post with our WBFC Badge to welcome all our participants. Make sure your blog post has links to this week's sponsors: mumwrites, Hands Full of Life and Postcard Enthusiast. For this week, we have three sponsors therefore we will have three winners!!
2. Within your blog post, emphasize the location of your GFC widget, LINK to your Twitter Profile and LINK to your Facebook Fan Page. ONE ENTRY PER BLOGGER ONLY. WILL DELETE OTHER BLOGS!!
3. Submit your blog post to our linky tool below. Not your homepage URL.
4. Visit other participating blogs and leave a comment at our fellow participants' welcome post that you have followed their GFC, Twitter and liked their Facebook Pages by mentioning your usernames and Facebook Profile Name.
5. Please a leave a comment in the Online Biz and Resources Main Post for this week's WBFC.